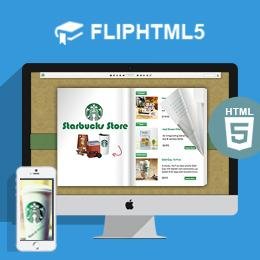 Easy to Use
Have your Flip Book Ready in Minutes!

All you have to do is to input your .pdf files location and the PDF Flip Book will do the job for you. The process takes only a few minutes and you can use it on your own website. You can also customize the interface with your own background image and brand colors.

Looks beautiful & ultra-sharp on all Displays.

PDF Flip Book allows you to define the zoom-in level so your readers can have a clear and crisp text even for publications with small font type and lots of page content (Ex: Newspapers or Magazines).



Works on any Device
From large desktops to smart phones
PDF Flip Book works not only on desktops, but mobile phones and tablets as well. Thanks to the new HTML5 responsive technology your Flip Book Publications can be accessed from any current device. There is no need for a third party plugin like a flash